ASSMANN TELECOM solutions enable the implementation of virtualization solutions.
Very suitable for VOIP solutions, we offer capture unit solutions for other audio sources.
Management becomes easier for IT departments.
Solutions evolve with systems.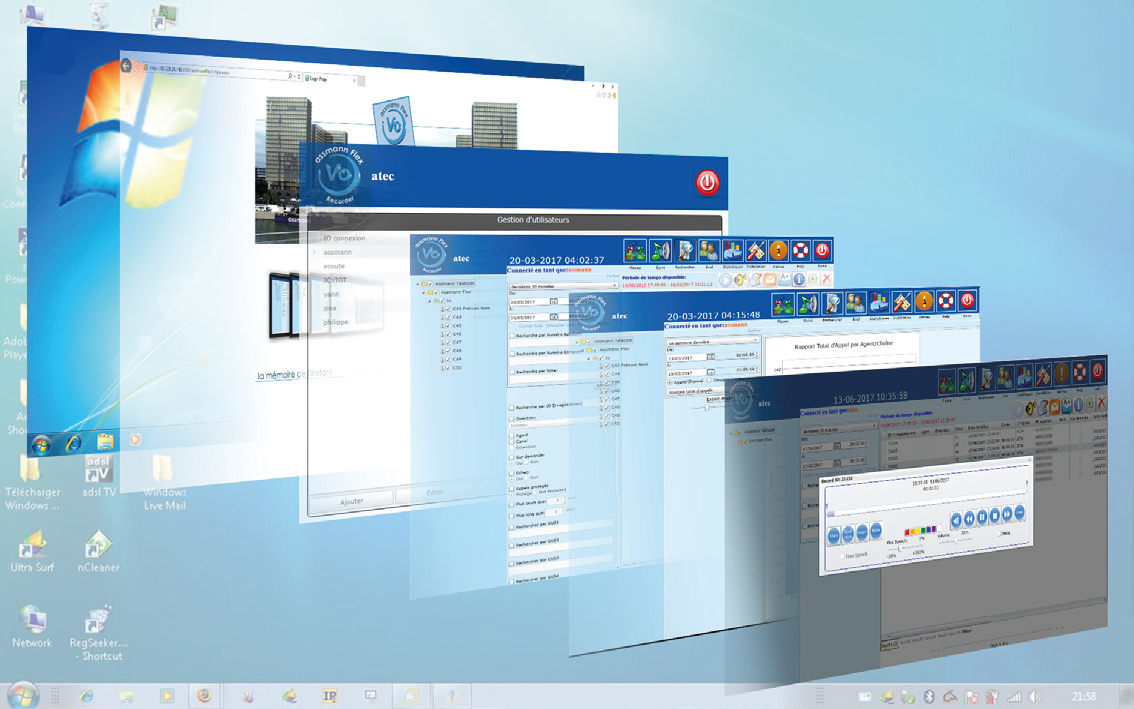 Prerequisites & Set up of the Virtual Server (VM):
:: Os MS Windows Seven pro, MS Windows 10, MS Windows server 2012, MS Windows server
:: 2016 2 dedicated network cards attached to the customer network seen as networks cards in the VM (network flows and admin flows) 2 additional network cards connected in parallel.
:: 1 Cpu 4 CORE
:: 2 Hdd partitions defined as following :
– C : OS 120 Go
– D : OS 500 Go to enable Buffer archiving of 50,000 hour recordings in FiFo mode
:: Archiving support: HDD of the machine. For the NAS, it must be seen by the VM.
Virtualization of the PC resources is being achieved through VMware technology and VSphere program package. Options of HA (High Availability) and automatic virtual machines migration to different hardware parts (VMotion) is possible. Centralized controlling, monitoring and configuring using VCenter Server application is possible.
Implementation of the acquisition part :
:: For IP links, use of the card network.
:: For "physical" links and channels (example: T2, T0, digital extension, analog, radio etc.) we place a capture and conversion IP mode box. This box is placed next to the system. It consists of a rack-mount according to configuration
Virtualization requires preparation and testing associated with the capture module (if not only IP channels)
Our recording software is compatible with VMs under WINDOWS. It installs normally and is handled normally as for dedicated machines.
System administration becomes a function of the customer's IT department
Our support and associated services are to be defined within the framework of the project.